the GLow Salon and Spa Team
We have a team of multi talented service providers who work together to ensure your visit is an enjoyable experience.
Browse our talent below to find the service provider to best fit your salon and spa needs.



NAIL TECHNICIANS: Sarah A. Kimmie L, Chelsea G, Kimberly S, Kendra T - Apprentice
PEDICURE TECHNICIANS: Sarah A, Kimmie L, Brittany R, Kimberly S, Chelsea G. Kendra T, Victoria R, Jessica S
ESTHETICIANS: Sarah A, Brittany R, Kimmie L, Chelsea G, Kimberly S, Jessica S
SENIOR HAIR STYLISTS: Val L, Victoria R, Stacy C, Emily M,
INTERMEDIATE STYLISTS: Brittany R.
ESTHETICIAN AND HAIR STYLING APPRENTICES: Kendra T.
Sarah A.
Esthetician - Spa Director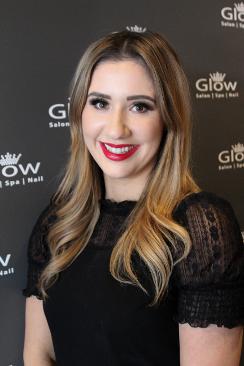 EDUCATION:
Gel Nail technician - Amore International
Licensed Esthetician- MC College 2013 - Honours. Received the Creative Scholarship from MC College.
Numerous continuing education courses on skincare, product knowledge and makeup application.
WHAT I LOVE ABOUT MY CAREER:

There are so many reasons why I am grateful for my career! I love being able to educate people on the importance of great skin care, foot health and makeup techniques. I love,love, LOVE doing corrective work! Providing care to clients who have lived with their skin problems, nail or feet insecurities, is my passion. I am here to give you results and provide the support you require.
My esthetics work doesn't stop when I'm finished with my last client – I use proper esthetics techniques on my own skin as well as keeping up with the latest esthetic services/trends/products on myself. I am experienced with the products and how each treatment feels. I want to ensure that each client receives the best service and products both in salon and at home.
I love working at Glow Salon and Spa! The space available and services offered are incredible. I get to perform everything I love and still have room to grow as an Esthetician. I have built amazing friendships with clients over the last 5 years and hope to continue growing relationships within community while doing what I am passionate about.
FUN FACTS:
I LOVE and I mean LOVE to clean, clean, clean. I enjoy watching TLC's "Pimple Popper" and "My Feet Are Killing Me" before bed!! I love learning new things about the world's deadliest animals with my children or about the deep sea. I love spending my summers on Vancouver Island, boating, fishing, and flipping over rocks looking for crabs with my children and my Dad.
My favourite dessert is PASTRIES. All of them!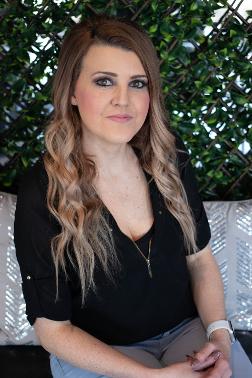 EDUCATION:
Graduated from Hairdressing at Marvel College.
WHAT I LOVE ABOUT MY CAREER:
I love working at Glow because I work for a great owners and love working with my co-workers and clients.
FUN FACTS:
I love karaoke and singing. I also love spending time with my family boating, camping and having fires!
Strawberry Shortcake is my favorite dessert!.
Chelsea G
Nail, Pedi and Wax Technician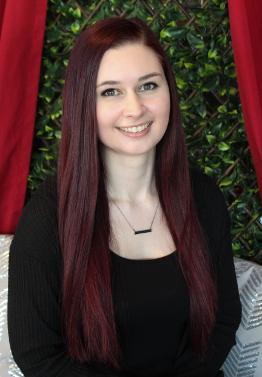 EDUCATION:
Trained at the Institute of Nail Technology and Nail Basics
WHY I LOVE MY CAREER
I've been doing nails professionally for almost 4 years now, but it's always something I've been playing around with since I was little. Doing nails has been a great way for me to use my artistic and creative side. I've got to meet some amazing people while creating art and it's been awesome.
I love working at Glow Salon and Spa because we have such a great group of women who are always supporting each other.


FUN FACTS:
A random fun fact about me is that I have an eye for photography. I also love hiking and travelling or simply watching a good show on Netflix.
My favorite dessert is strawberry shortcake!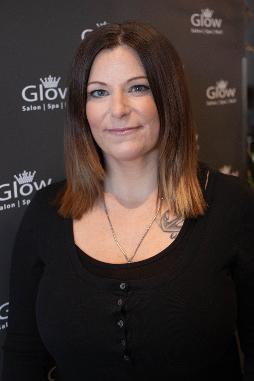 XXXXXXXXXXXXXXXXXXXXXXXXXXXXXXXXXXXXXXXXX
Kennedy M
Reception and Customer Service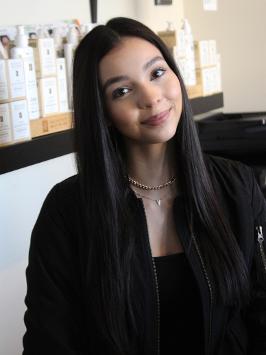 Kennedy has been with Glow Salon and Spa for 5 years.
Kimberly S
Salon Coordinator - Nail Technician - Nail Brace Tech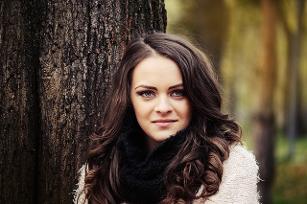 EDUCATION:
Nailbasics - Gel nails and pedicures
Eminence - Facials and Skin Care
Currently in training to become a lash tech.
WHY I LOVE MY CAREER:
I love meeting new clients. My co-workers feel like family. It's nice coming to work when it doesn't feel like a "job". I also love that I learn different techniques from other people. Makes me become a better Love the clients and my work family.
FUN FACTS:
I like spending time with my family, going to the mountains (my zen) and walks with my dog.


I love any kind of cake but love lemon everything
Kendra T
Esthetician and Apprentice Hairdresser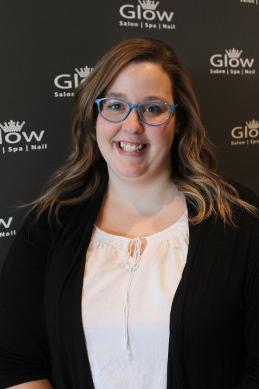 EDUCATION:

Bella Elite Beauty and Barber Academy in Lethbridge, Alberta.
Glamatron Studios at Bella Elite - Makeup Artistry
WHY I LOVE MY CAREER:
I started my hair and esthetics schooling in May 2019. My grandma, mom and one of my cousins are licensed hairdressers so I love the bond it brings us.
I love my profession because each client is different. The industry is constantly changing and there is always more to learn.
I love working at Glow because the staff is so welcoming and helpful. The clients that I have been able to interact with have been so friendly.
FUN FACTS:
A hidden talent that I have is decorating cakes. I love finding the interests of my nieces and nephews and then turning that into a cake.
A hobby that I have outside of work is crafting. I love sewing, especially masks and blankets. I also enjoy painting, crocheting and paper crafts.
How do I just pick one favourite dessert? There are so many amazing ones to choose from.
I really like cookies and also cheesecake.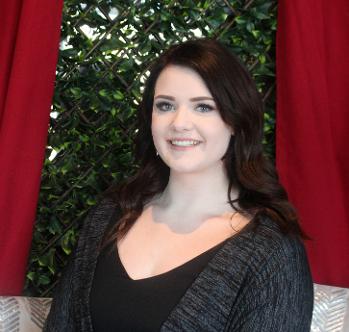 EDUCATION:
Started with the RAP program in highschool.
Attended MC College in Edmonton, AB.
Oliplex certified professional
Received many awards and certificates in the industry.
WHY I LOVE MY CAREER:
I am on my 7th year of being a hairstylist.
I love so many aspects about my job, but the best part for me is making my clients feel beautiful. I have wanted to be a hairstylist since I was 5 years old.
My favorite part of the service is at the end while I'm styling, when my clients finally get to see the finished result! Sometimes transformations can take a long time, so it's always fun.
I do a mini photo shoot with all my clients after their service which is also super awesome. Usually I can feel their confidence and excitement radiating which is so fulfilling for me. I truly love what I do.
I love working at Glow Salon and Spa because it is such a relaxing atmosphere and the people I get to work with everyday feel more like family. Most of them I have worked with since I first started doing hair.
FUN FACTS:
Over the years I have received many awards and certificates. I am always learning new things and love using many techniques in one service for a truly customized look. Custom blonding services are my jam! I am proudly an Olaplex certified professional and believe in their industry famous products!
Fun fact about me is that I can speak French and have been to Haiti to work in an orphanage/plant fruit trees, which have now finally grown enough this year to supply fruit for the orphanage!!
When I'm not at work I love to hang out with my family! I have a fiancé who is originally from PEI and a 2 year old ginger son. (Those PEI roots!!)
My favorite dessert is definitely Dairy Queen ice cream cake!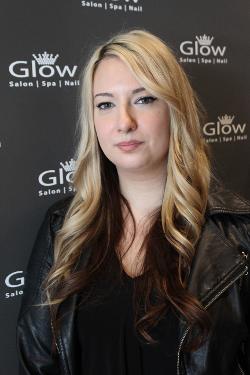 EDUCATION:
CFPV in Montreal ( Centre de formation professionnelle de Verdun)
WHAT I LOVE ABOUT MY CAREER:
I've been doing hair for the past 14 years!
I love making people feel beautiful and confident about their hair. I love the interaction, I love being on the floor doing colours. The salon atmosphere is my jam.
I love working at Glow because we have an amazing strong team of girls, talented in the salon is so gorgeous
FUN FACTS:
When I'm not at work I like to watch TV at home, cook and hang out with my dog, Fancy!
My favourite dessert is from Montreal. It is called pouding chômeur- it is basically a worm white cake with a syrup maple sauce. You eat it with ice cream.
Brittany R.
Esthetician and Intermediate Stylist - Salon Director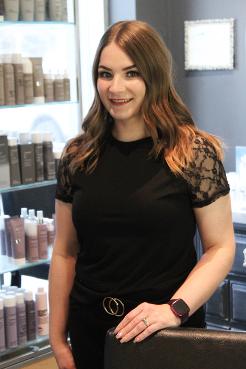 EDUCATION:
Graduated Esthetics - Eveline Charles Academy in 2017
Graduated Hairdressing - Eveline Charles Academy in 2018
Laser Technician - Edmonton 2019
Numerous continuing education classes in Product Knowledge, Hairstyling and Skin Care.
WHAT I LOVE ABOUT MY CAREER:
What I love most about my career, is when a client comes in with an expectation of what they want done to their hair and I exceed that expectation and they leave so happy!
With hair and esthetics experience, I don't have a favourite, I just love doing all services and I am always up for learning more.
I love working at Glow because I have the best boss I could ever ask for and the best team of girls, we are always helping one another.
FUN FACTS:
A fun fact/hidden talent about me is that I enjoy the outdoors and try to make it out to Slave Lake every summer to stay at my family's lake lot enjoying the sun and beach with my kids!
With having young kids, they keep me busy so I don't have too much free time but I do love all the time spent with them.
In the past, I have scrap booked, crocheted and painted canvases and I am looking forward to continue this as my children get older.
My favourite dessert is anything with chocolate in it and carrot cake.
The chocolate dome from sawmill is bomb!
© Copyright Glow Salon Spa and Nail