CHECK IN FOR CUSTOMIZED SERVICE
Visit our online store to purchase a gift certificate
Ladies Hair SERVICE
Intermediate Stylist: $55.00+
Senior Stylist: $65.00 +
Men's Hair SERVICE
Intermediate Stylist: $45.00+
Senior Stylist: $50.00+
Shampoo & BlowOUT
Going out on a Friday or Saturday night?
Treat yourself to a luxurious shampoo and blowdry!
Time: 45 minutes
Cost: $40.00+

Special Occasion
Long Style: $85.00+
Medium Style: $75.00+
Short Style: $65.00+
Bridal Hair: $100.00+
Add a scalp or conditioning treatment to your service!
All treatments include hot towel & scalp massage
Scalp Treatment: $25.00*
Conditioning Treatment: $20.00*
Shine treatment: $22.00*
*Blowout added at 20% off
Call or text to book your appointment Phone: (587) 286 4000 Text: (780) 962-2279
COLOUR
Foils
Short: $85.00+
Medium: $145.00+
Long: $165.00+
Solid Colour
Short: $115.00+
Medium: $145.00+
Long: $165.00+
Balayage
Short: $155.00+
Medium: $175.00+
Long: $185.00+
Add on Toner With service
Add on Toner: $27.00+
Stand Alone Toner service
Short Toner: $40.00+
Long Toner: $55.00+

A blowout will be added to all toners at 20% off
Special Effect
Short: $45.00+
Long: $85.00+
Colour Correction
Short: $225.00+
Long: $285.00+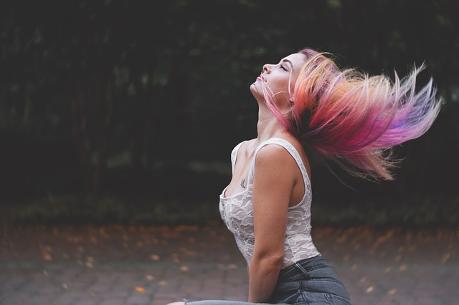 AVEDA AND REDKEN COLOUR
We ask that you wait 48 hours after you receive a colour with us before you wash your hair at home. We recommend you use the appropriate shampoo and conditioner your service provider has suggested. This will extend the life of your beautiful new colour!

Pricing for colour can not be quoted over the phone because the stylist cannot see the exact texture, thickness, or integrity of your hair. We ask that everyone receiving colour for the first time in our salon do a consultation with their stylist before hand so there is no unexpected expectations at the end of your service.
We pride ourselves on being transparent to our guests so they know exactly what they are getting.
Prices are subject to change without notice.
Call or text to book your appointment Phone: 587-286-4000 Text: 780-962-2279